Your site is not Published. Please upgrade to publish.
Publish Now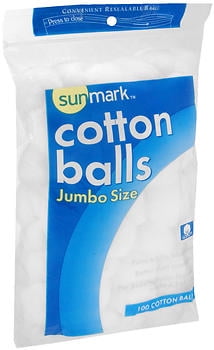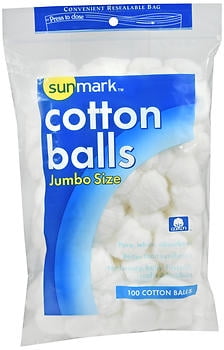 Sunmark Cotton Balls Jumbo Size - 100 Ct
---
Description
Pure, white, absorbent. Better than synthetics. For beauty, baby, first aid, crafts and hobbies. Beauty: Provides greater absorbency for all your beauty needs. Ideal for the application and removal of make-up, cleansers, astringents and nail polish. Baby: Gentle to baby's skin. Ideal for cleaning and applying lotion, oil and powder. Home: Multi-purpose for household needs. Use to polish silver and brass, furniture and shoes - also for first aid.