Your site is not Published. Please upgrade to publish.
Publish Now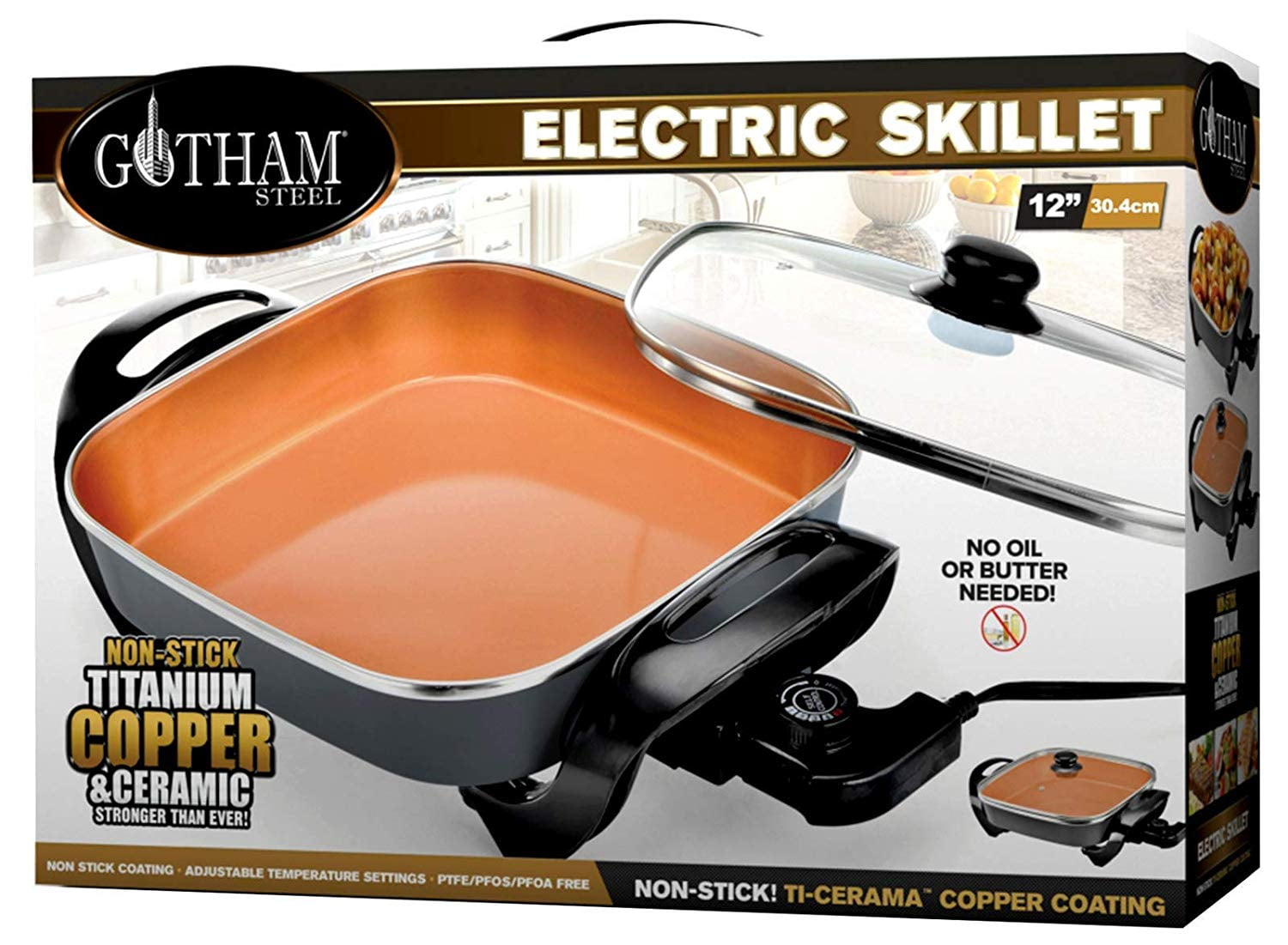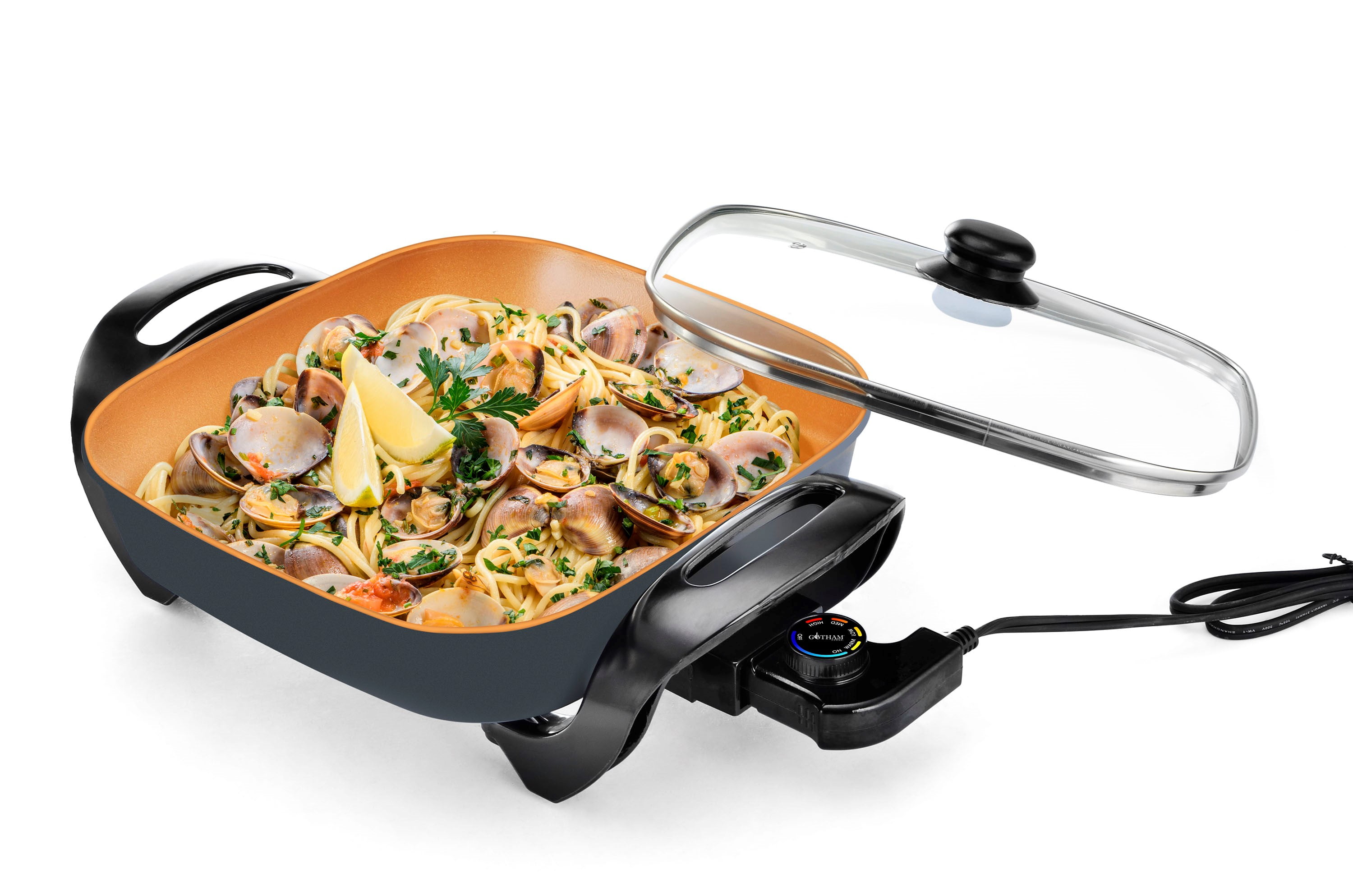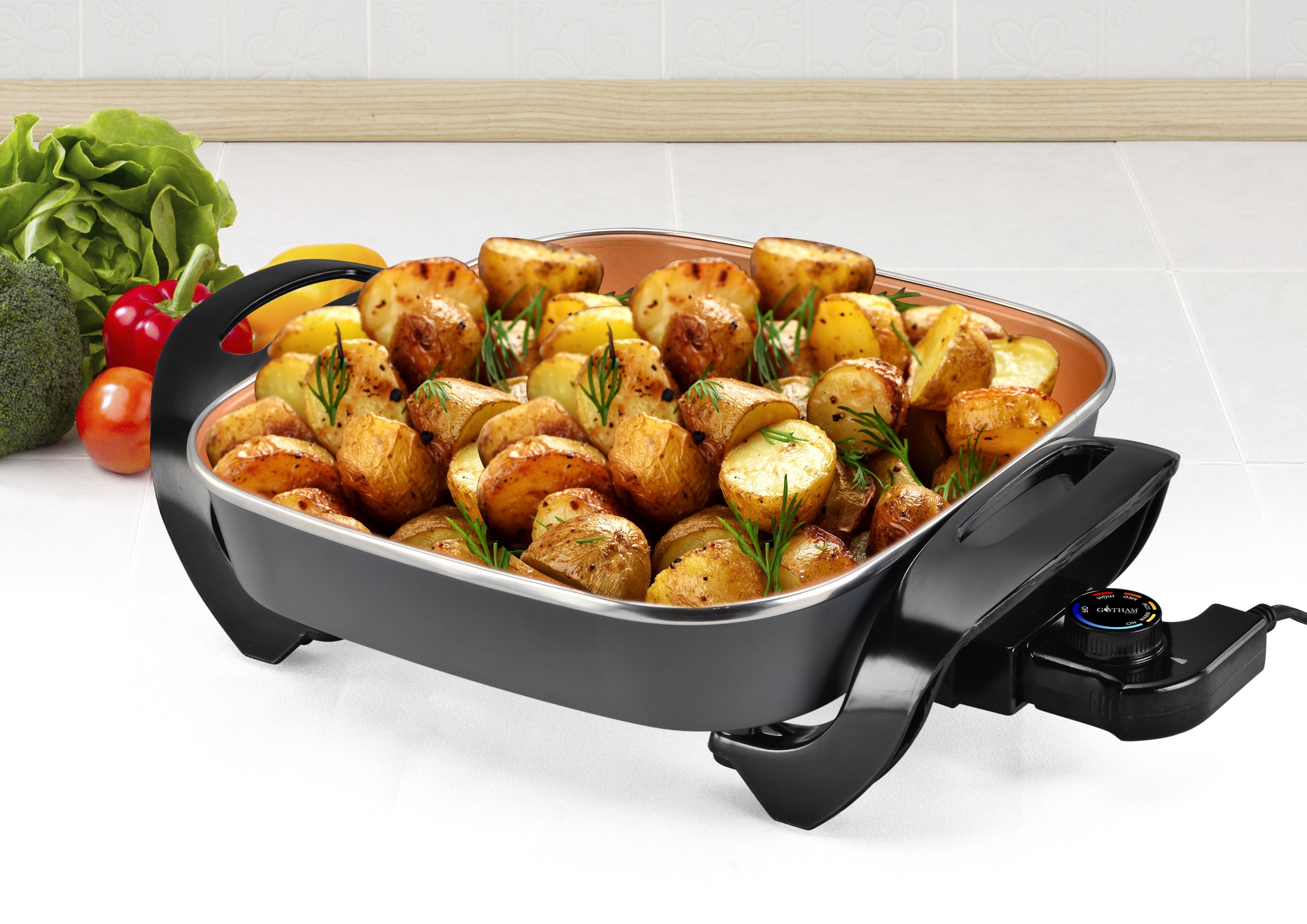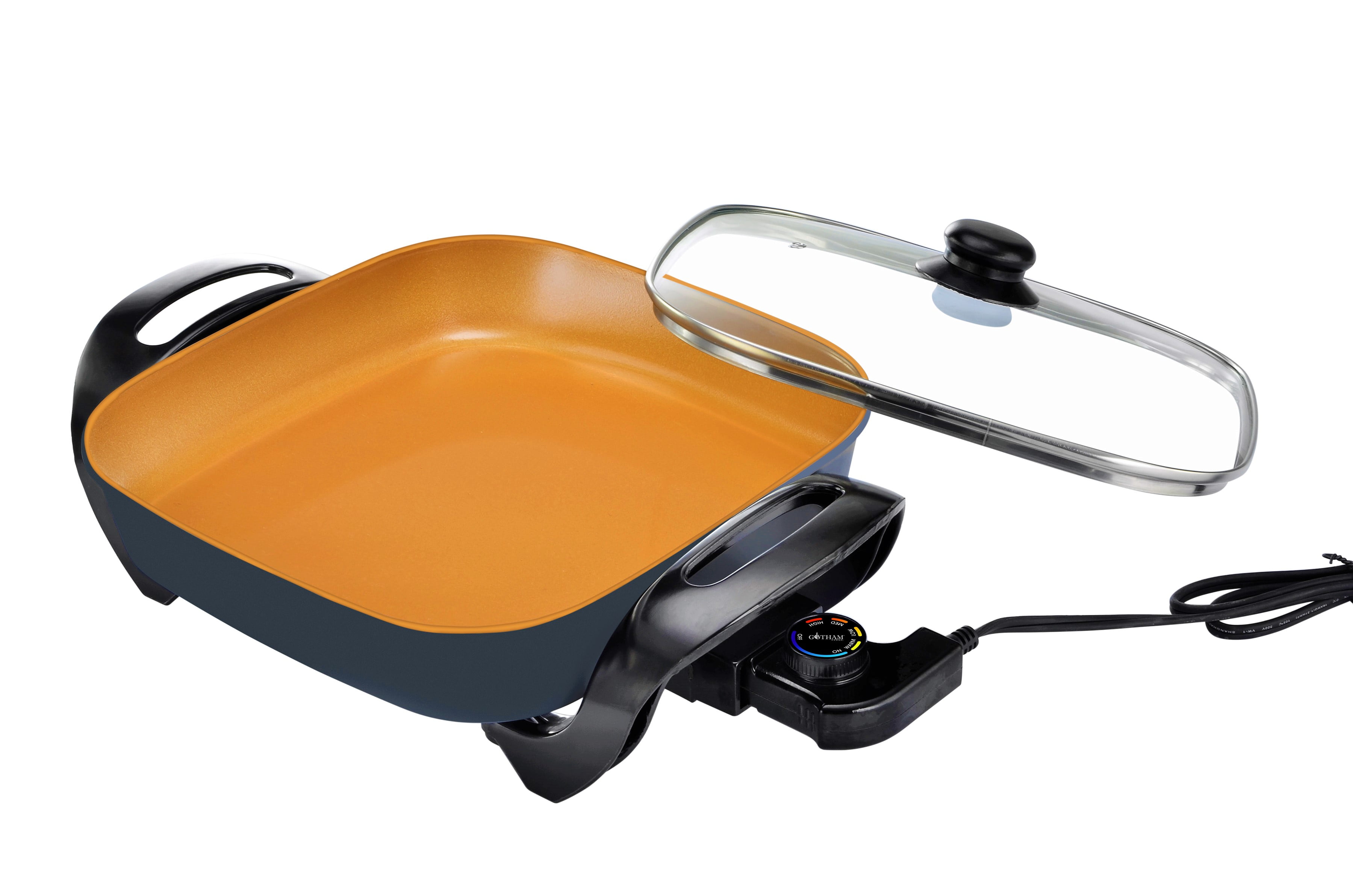 Gotham Steel XL 12" Copper Electric Skillet, With Nonstick Coating & Adjustable Heat Control – As Seen On TV!
---
Description
The Gotham Steel electric skillet is reshaping the cooking game delivering healthier and quicker meals. This multi-functional unit is a must for every kitchen. It can roast, fry, saut, steam, bake and more. Besides cooking 10 drumsticks at once, it is perfect for family meals like omelets, ratatouilles, risottos, paellas, tomato sauce with meatballs, the list is endless. Once the meal is ready, remove probe and serve straight from Skillet. The easy release feature of the ceramic copper titanium coating properties allows for no fuss cooking and clean-up is just a quick wipe away.